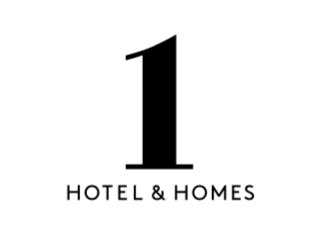 Founder and CEO of Starwood Capital Group, Barry Sternlicht was the driving force behind some of world's most esteemed hotel marques, including St. Regis and W Hotels.
Passionate about sustainability and conservation, he believes the people who travel the world care about it deeply, and through 1 Hotels, set out to establish a mission-driven luxury hotel brand that would raise awareness, spark conversations and inspire change that benefits the planet.
1 Hotels—the world's first sustainable hotel brand—is the result.
THE FIVE STAR HOTEL IN A CLASS OF ITS OWN
A meaningful connection to nature and culture is central to the brand's ethos and design philosophy. Woven together in ways that champion sustainability and encourage conscious living, it creates eco-luxury destinations and experiences as unique as each hotel's location. 1 Hotel Melbourne at Seafarers will be no exception. Through nuance and notion, texture and tone, reclaimed and upcycled materials, and works by local artists and makers, it will capture the city's essence, and re-tell its stories, with compelling originality.
A LIFE-CHANGING EXPERIENCE
As a Seafarers resident you enjoy access to all guest amenities, all guest services, and a selection of additional privileges Riverlee and 1 Hotels have curated together with the aim of creating a home life of pure, effortless simplicity. It's a concept called '1 Hotels & Homes', and it makes Seafarers the first international hotel-branded residences in Melbourne.
1 Hotel Brooklyn Bridge, New York
1 Hotel Brooklyn Bridge, New York
1 Hotel Brooklyn Bridge, New York
1 Hotel Brooklyn Bridge, New York
1 Hotel Brooklyn Bridge, New York
THE WORLD DOESN'T NEED ANOTHER HOTEL. IT NEEDS A BETTER 1.
Barry Sternlicht
CEO & Chairman of Starwood Capital Group